Fourth block! Last block! The end of my time at CC and the end of my Bachelor studies. It kicked my butt on so many levels, and it went simultaneously so fast and so slow that I nearly forgot everything that happened during first week. So, I was going to start this block by talking about how I got sick and how this last class made the library my second home, and then I remembered Dance Workshop! I had been going to rehearsal for my friend Ana Gaby's Latin American dance piece for a few months, and it was finally time for the performance – we were not ready. Tech rehearsal was a mess! First of all on DW though; it's a performance of dances which are all choreographed and danced by students. There isn't really a theme and the dances were all really different, accommodating many different skill levels.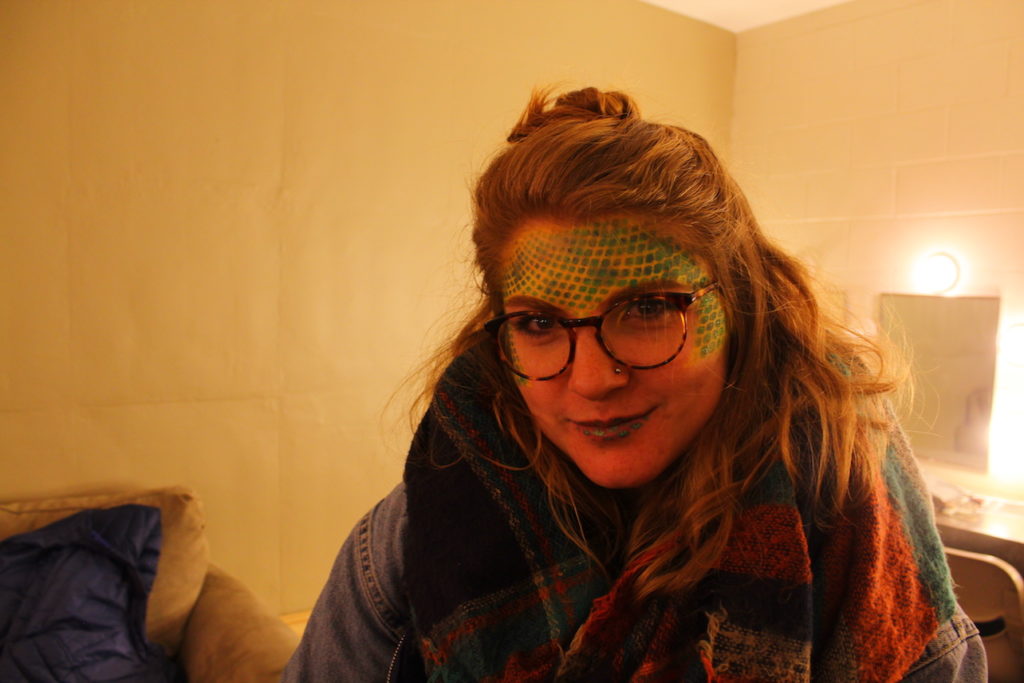 I was super nervous about our performance for many reasons: 1. Jordan had been abroad so much, that we didn't have much time to practice. 2. Ana Gaby told me I was dancing the Salsa after all, but she only told me the day of tech rehearsal, one day before the final performance. 3. Tech rehearsal, as mentioned, was so bad that I thought we were going to leave the stage ashamed the next day. 4. We did all of the animal make-up ourselves without having practiced before – though with the help of marvellous Maha who painted the pretty time consuming parrots. It took a couple of hours everyday and people really came through! Initially it was just Maha and I doing make-up, but with an with other dancers took over some of the responsibilities until, in the end, I barely had to do any make-up at all.
Despite initial worries and some hiccups during the first performance, we did great! A lot of people in the audience knew Ana Gaby from the year before when she was an exchange student and were super supportive throughout the dance. We got better each day, and by day three I felt extremely elated and proud of what we had accomplished. For anyone who is keen on seeing us try our best at Samba, Bolero Son, Bachata and Salsa, the Video is uploaded on Youtube as well as all the other amazing performances! It was also super fun to keep the snake make-up for the events after. On that Friday we held a surprise birthday party for Nils, the other Lüneburg exchange student, and I honestly didn't expect much of it. We rushed over to the garden house after the performance because the party was meant to start at 9, but Nils didn't show until 45 minutes later. Markus kept updating us of how Nils was changing clothes or dropping his drink and having to clean it up.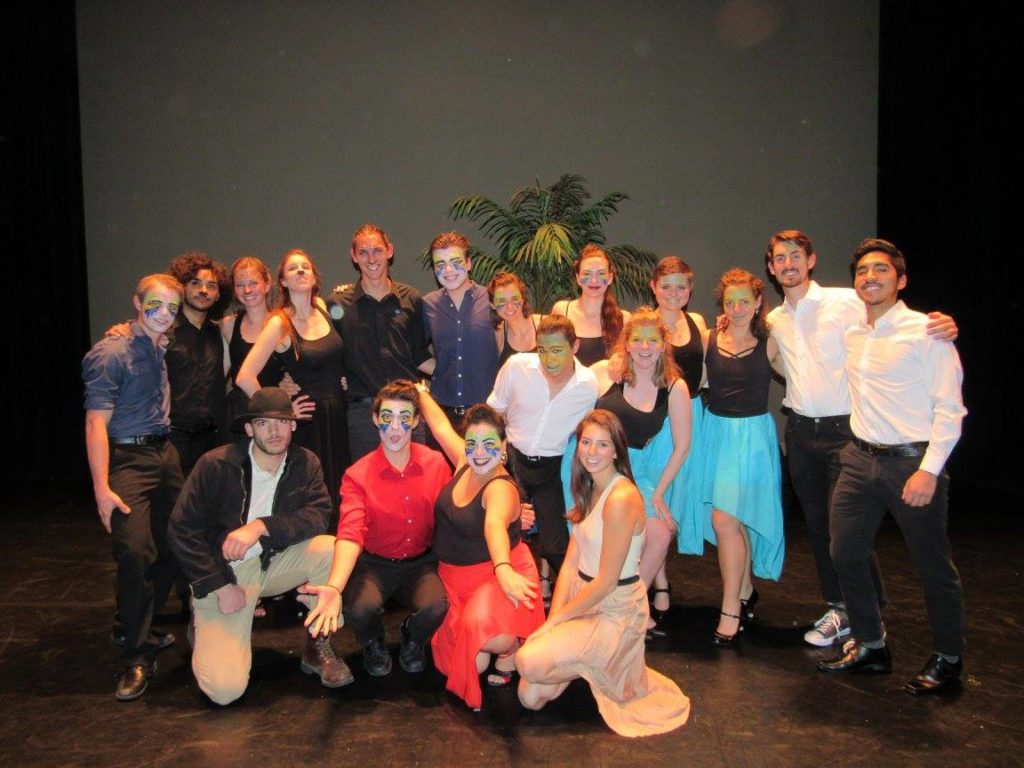 Meanwhile a growing number of people, greeting each new arrival  with suspense and confusion, sat in the dark garden house, occasionally shushing each other or complaining about someone's phone light. Even then the evening started out great. I had gotten the present for Nils, and when I told everyone to just toss me a couple of dollars, a lot of people came through immediately! Yes, I find that impressive. Nils finally showed, suspecting nothing, and the party started to the beats of Sexy Back. I don't love parties and I didn't party a lot at CC, but that evening was one of the best nights I spent here with my friends. For seven hours I danced until the next morning, I could barely straighten my legs because I had spent so much time with them bent. That's most of what I remember, just dancing until the early morning.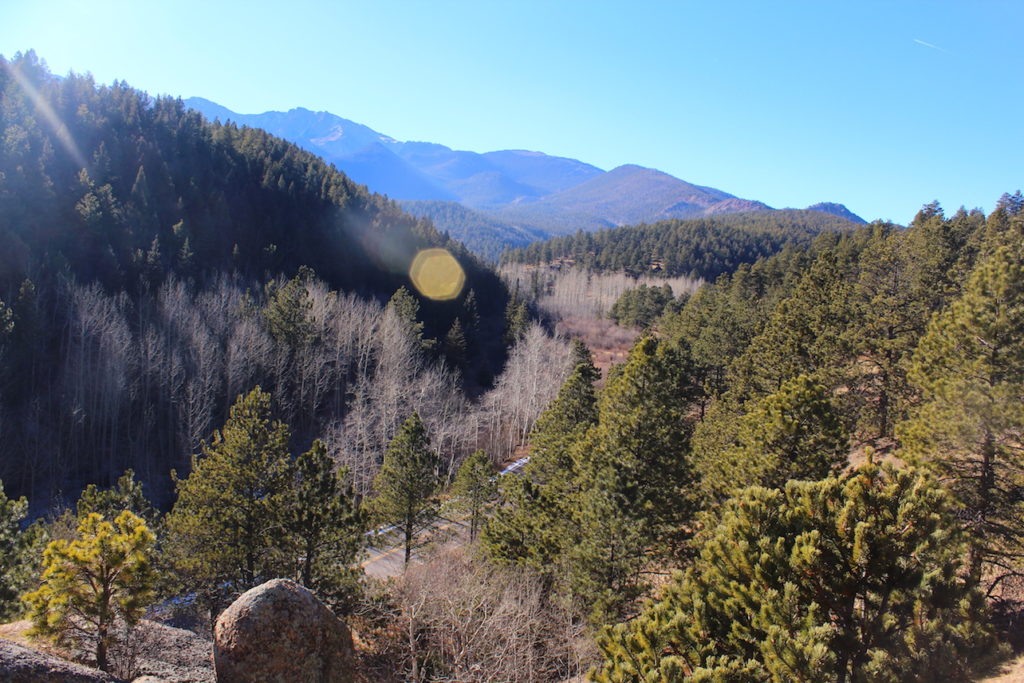 Unfortunately, I also had my first paper to write that weekend. First paper for my fourth block class that is. From the moment I chose my classes I had been excited to take The Discourse of the Veil, a Feminism and Gender Studies class. It had been recommended to me and I knew it was supposed to be hard, but I didn't know it was supposed to be this hard. Most of it is, I think, owed to how time consuming it is, and how it really strips down your mind; forget everything you know, make a 180º turn and look at things completely different. That's especially hard when you weren't aware of looking at them in a specific way in the first place.
Beyond that, Nadia Guessous, the professor, has high expectations of students and one cannot but want to please her. I would love to blame the fact that I felt this stressed by the class on also having to pack up my life at CC, and I'm sure that played into it, but the fourth floor of the library became the hub for our class, all struggling equally. I saw other students countless times, and at many times someone would show up at your desk and check how exactly you understood Edward Said's Orientalism. I spent too many hours on too many days in either one of two spots on that floor, occasionally being brought coffee by Jordan and pulling a face of frustration at whoever was studying alongside me. It's really not fun having to dedicate a huge chunk of time and energy on study when you also want to just take a moment to be with people before having to say goodbye.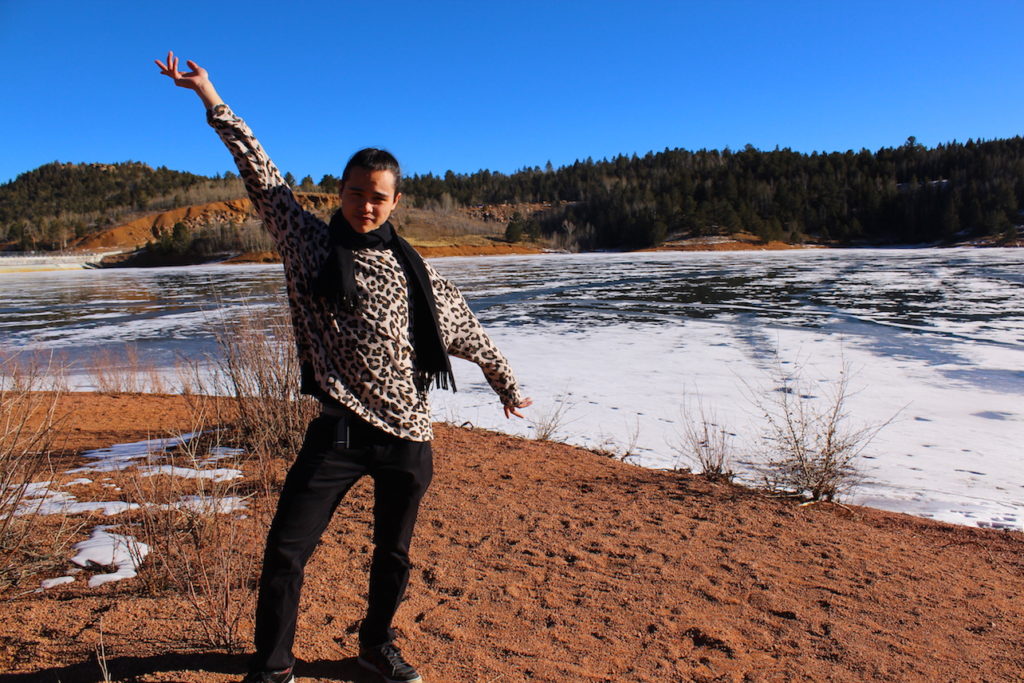 That being said, I still made the most of my remaining time. We went out as a big friend group twice! Off campus! That's rather an achievement, and the second time the group was huge, too. We started out as six people, all in fancy dress at a gin distillery just for the heck of it, and thought three more people were going to show up. Then we realised we had in fact invited five other people, and then two more showed up, making 13 people over all. It was pretty awesome, and everyone looked smashing in their outfits. A quick shout out here to Lydia – I wish we would have gotten to spend more time together, but thank you so much for coming to some of these last events. I love your confidence, determination and energy. Let me know when you're hitting up Germany! Moving on.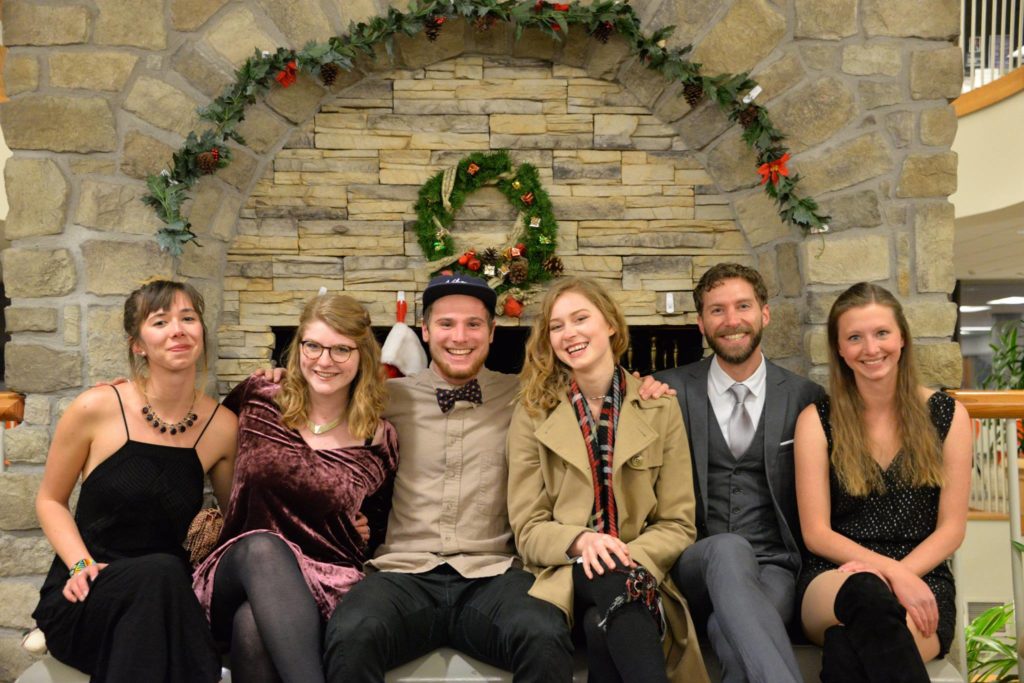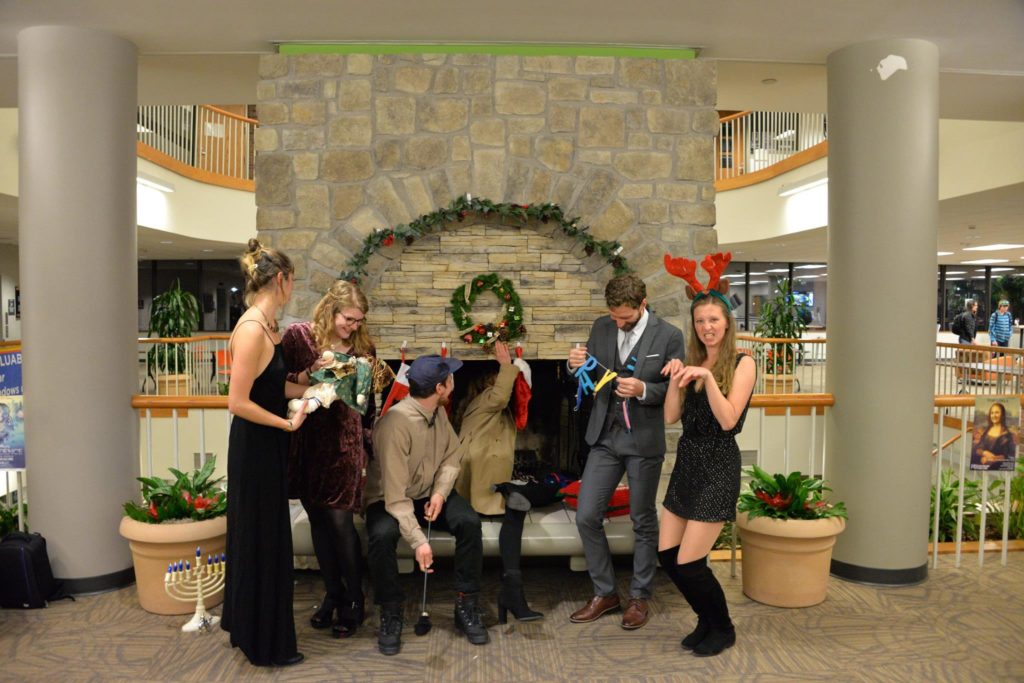 Nils' and my farewell party was last weekend, even that feels ages away now, and it was another good night at the garden house. Most noticeably, we lost power for a few hours. I was on my way to grab something at the G House when I saw a blue flash in the distance and heard a really strange sound. I thought aliens had come to get me. The true cause was much more heart breaking as someone had lost their life in a car crash with the telephone pole. Of course we had no idea until the next morning, but it still seems strange to know we were celebrating after that had happened. I found out the next day, in the library once again to work on my final paper.
It was my very final paper for the very last credit of my Bachelor Studies. The students in my class congratulated me kindly, and Jordan waited outside the building with a bouquet of flowers in honour of my last day of class on Tuesday the 19th. They were bittersweet moments. A last lunch with some of my friends, before the very very last lunch with some G House people and the German professors the next day. It's hard saying goodbye. It didn't seem hard at first, most of it went smoothly. I know most of these people I will see again, somewhere, somehow. And I had beautiful last moments. Vero and Cecelia came over on my last evening after grabbing burgers. I so cherished showing them where my home and heart at CC were. We played poker with Adey and her friend Alex, then Peter, Jordan's room mate who I presume was never very fond of me, joined for Scattegories and it was quite the honour, honestly. Eneye made boona although it was so late already which was super sweet of her. She makes coffee everyday, and I had been there for it so many times that it became part of my life and turned me into a coffee drinker. I'm really grateful she made it one last time, and I even got to eat injerra one last time, a super tasty Ethiopian dish. I'll miss it. Like so many other things (including her super spicy but "lit" pasta sauce – yes, I can't take speaking American quite seriously yet).
I'll miss things like the caramel lattes (I like sweet coffee) I started getting after Eneye had turned me to the darkside. Like running into people at the house and suddenly noticing an hour passed since you sat down with them. Like being a stone's throw away from everyone. Like Jordan's car, if you can call it that, which was convenient at first, until I felt so comfortable, almost at home in it. I learned to drive on American streets in that thing, and my heart lit up every time I saw it. I've never been this connected to a car. I'll miss my beautiful, wonderful friends. You have given me so much, courage, confidence, lessons about life, your shoulders, your smiles… You were the bright lights of my days.
I was given many unexpected notes and letters and little presents, and each of them warmed me deeply. Peter hugged me, which was the first time I cried throughout the series of goodbyes. It was a cry of happy surprise, though, that one. Adey and Alex wrote me multiple letters, all of them meant for a different moment. The one I got to open was for "When we part". They made me tear up, too. Adey has become like a little sister, a good friend. She always made me feel welcome, greeted me with a smile and a hug and was always ready to get down to some fun, like when we went to the Arcade the other day to play Lazer Tag, a bunch of video games and to bowl. I will miss you nearly the most, Adey, you and your amazing home that you all were willing to share with me. Thank you for giving me refuge from working on my project and convincing me to stay for one or two or three episodes every single time. Thank you so much. Already I miss you immensely.
Most of all I miss Jordan. To the keen eye it's clear, but I feel it's okay now and right now to say, in this living room of my mind, that this man has made Colorado one of the most special times of my life. If you need proof, read on a little bit further down or any of the other posts. You have been a generous, kind, unexpected, uplifting force in my life, who has always encouraged me to be true to myself and to recognise myself. Thank you for helping me learn so much about the world around me, sharing your life with me and being just a true star. I am more than grateful for everything and will always treasure the experiences we've made and the little, surprising things of our everyday life together. I love you, and I believe in you. You can do it.
(Okay, that's out of my system and people can open their eyes again. Maybe the title to this post should be "A giant love letter to Colorado".)
I wasn't ready to go. I wasn't ready to put a stop on a life that was so full of happiness and experiences and love and comfort. I felt at home there, and I'm surprised at how hard it is to leave. I've done this before, I've left homes and loves behind many times, but I was more ready then. Not this time. This home gave me so much, especially on a personal level. It had been a while since I experienced true, wholesome happiness and peace with myself. Of course, there were hiccups and sadness and desperate moments and fights. But underneath it all was joy and the feeling of being so very lucky. Although CC filled my heart to its fullest, it now leaves behind a small hole. I hope to fill it with memories and with the essence of what I felt there and what it means to me.
So, I want to end the post on a good note. I want to talk about my last weekend away, a trip to a cabin on the foot of a mountain and about that mountain. I didn't think I would get to go up Pike's Peak, the highest mountain in Colorado, since I'm not much on a hiker. Turns out I did get to go up it, another wonderful surprise from Jordan, my Colorado MVP. It's a thing that should have been much higher on my Colorado bucket list, and it was the cherry on top of the sprinkles on top of chocolate sauce on top of the ice cream – okay, you get it. Just a bit extra amazing.
We dared to venture out onto an icy lake, took silly dance videos in front of gorgeous backgrounds, and got extremely cold as we got higher. There's not much I can say that would even somewhat express how much I loved this adventure and how much it meant. So, I decided to make most of the photos in this post the ones from Pike's Peak. The stay in the cabin, too, was as recuperative as I had hoped. I didn't do a single thing for class, just like I had planned. I allowed myself to be completely focused on nothing, on knitting, on music, on pasta and pesto, on pretending there are bears outside, on soaking up the sights of the Rocky Mountains. Wow. This must be one of the most beautiful sights of the states. I would do it all again if I could, but next time I would make sure it's longer.
Farewell, Colorado and CC. And to all of you who I fell in love with over there, those people I now get to call my friends, thank you for an unforgettable time. This has been one of the best decisions of my life, and parts of my heart are still strewn around the mountains.