… and figuratively as well. They both go hand in hand, and as one might guess it's about the prose section on this blog. Originally I had not intended to include it for various reasons, but then again for various reasons, now I feel that I should.
I used to write a lot when I was younger – and by writing, of course, I mean creative writing, writing for myself, for the purpose of writing itself – but I don't really remember the time frame during which I did. If I had to put my finger on it I would say age 13, which is the age I wrote most intensively and also when I stopped writing. Maybe because it was too nerdy or silly or childish in my eyes, I stopped. I grew out of many phases at that age and started developing into a person that would eventually discover who she was and all that (another story for another time). I wrote poems, short stories, even sketched ideas for novels, but mostly I was just searching an outlet for one of my many crushes and my obsession with fantasy novels.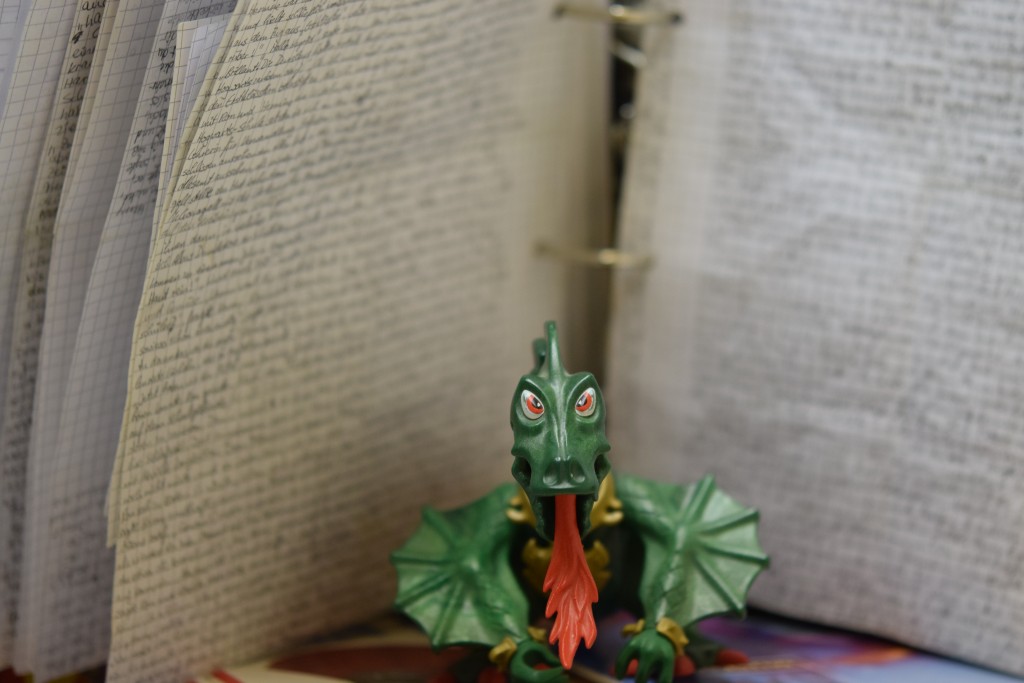 Anyhow, I lost track of it and never started again until a few years ago. When I did I kept it quiet. I told no one, pretending I was working for school or chatting or writing on my travel blog (while I was in Oz). The reason for this reticence wasn't my fear of judgement by others – although, yes, it was! I need to start differently: The reason for this reticence was my fear of judgement by others that, however, wasn't grounded in their ways of thinking. It was completely grounded in mine. I associated writing, my writing, with my 13 year-old, hopelessly crushing, vampire fanatic, dorky self and translated this onto the reactions others would have, if I told them I liked to write. Really, how could I feel anything else when rereading what I used to conjure up all in scribbly handwritten ink on checkered notebook paper? I have that whole collection of all my texts in a thick folder, with brown binding and a few manga cutouts glued onto it, somewhere up in my parents attic. There we have it, even the carefully designed wrapping of my early works shows how little alike I and 13 year-old Shirin are. I still love Hayao Miyazaki movies (then again, who doesn't?) but anime and manga are not up my alley anymore. So how come, despite these associations I have with writing, I would publish some of my work on here? Where everyone can read it and everyone can pin it to me and know I have written it?
I would love to say it's because I believe my writing is so amazing it needs to be read. Instead, what it makes me feel is so amazing I need to write it. I started again because ideas for stories that had been on house arrest for years finally wanted out. They pushed against my brain so hard that I had no choice but to make them happen. Over the years I have been quietly writing just for myself, and my style has changed as much as I have since age 13. Blogging, naturally, helped me refine it a little bit and come back into the habit, and the need to write posts to report events, even when I didn't feel like it, taught me to keep going even when my mind feels empty. I discovered that the English language suited my style much better and made it much easier for me to get out what I needed to. Although I write in German, too, I find it much more difficult to express myself or to write fluently. With time I dared to pursue longer stories, dream bigger again, hell, voice my wish to have an actual blog that exists outside of traveling.
Still, it doesn't explain why I am going to share some of my writings with you, someone I possibly don't even know (very well). My attitude changed when I started uni. If I never gain anything else from my studies at least being truer to myself will be one. Yeah, it might be dorky, just like I think liking Star Wars and video games is, but finally I am admitting these things to people around me. Finally I have achieved an attitude that allows me to not worry. If you think I am dorky, that's ok. If you don't want to be friends with me because of it, that's ok. There are people who do and they are kind of really cool. Speaking of uni, today we talked about how giving someone the opportunity or right to speech is not empowering. Real empowerment lies in reticence: The opportunity and trust to speak if one wishes to do so but most of all the right to remain silent anyway. That is exactly what I am feeling every time I tell someone I write. I don't have to say it, they are not asking me to say it, I want to say it. Every time I reveal this close kept secret I used to relate to shame, I feel like I empower myself to be me, and the fact that everyone I have talked to is enthusiastic or simply cool about it is amazing.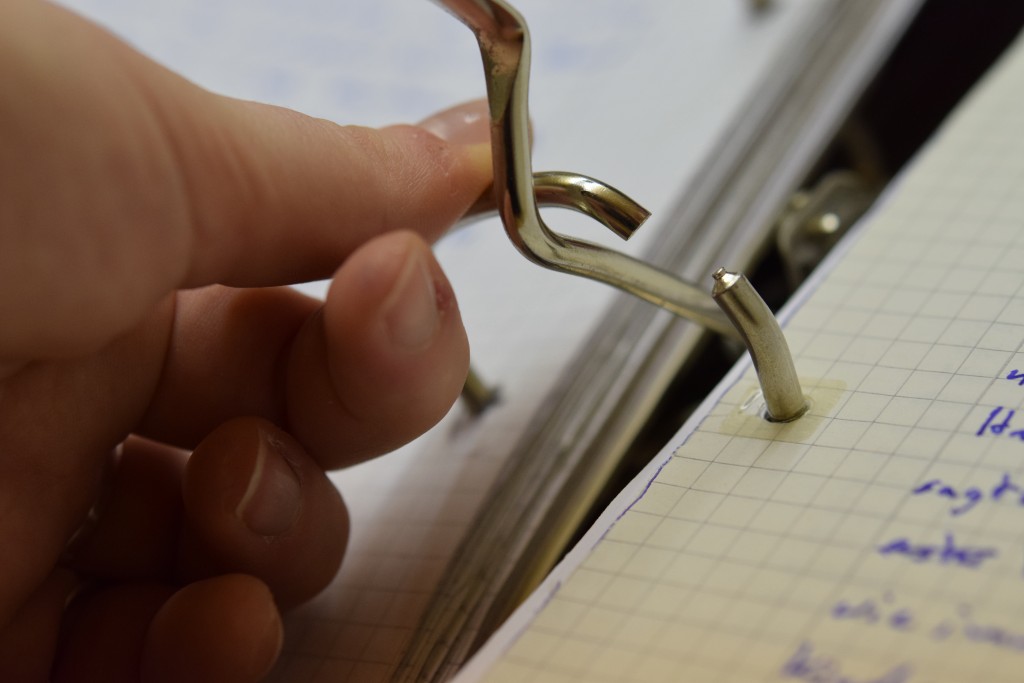 So, yeah, I write on this blog – besides some photographs it's all about writing. Why here of all places should I feel hesitant to get you on board and let you know:
Hi, I am Shirin, I write. Creatively. For classes, for my blog, for myself – because I need to. Because sometimes I feel these words banging against my skull from inside and pressing against my fingertips to start typing already. Because it gives me the ability to create something, something else, all these completely different things – just by using 26 letters and my imagination. Because it kind of makes me feel like Elsa, like I have mad skills hidden in my fingertips – only further to the everyday end of of the spectrum. Because it empowers me, and because I love it.
Cheers.