Koh Lanta was very different from what we have seen so far. Since it is low season the island was very quiet and many shops or restaurants still closed. For us it was perfect. Together with two Germans who we met on the boat, we booked into a nice bungalow resort called Papillon. Mike arrived the same night and moved into a Bungalow about five scooter minutes and Steffi, also from the boat, had booked into a hostel close to there.

Sort of traveling with a group of people like this felt fantastic. We did most things together, like have breakfast, lunch and dinner, scooter around the island to explore it, hike up to a waterfall, and play a hilarious game of pantomime-taboo. That's also how we spent our last night together, and once again the game won a couple more hearts. Especially playing with five Germans and one English guy made for a bunch of good laughs. When Mike suggested that "Bigs Blockbuster", the little witch, rides around on a broom made of mashed potatoes, we were laughing too hard to clear up the misunderstanding right away.

That said we also went separate ways, when the one half wanted to go for a shake and the other half for a walk on the beach. Mike and I also went for another night swim while the others where slumbering, and we found that the Adaman sea is much more commanding than the gentle Gulf of Thailand. In a steady rhythm the water pulled us out to form a large wave it could crash back down on us. It took a while to get used to it and figure out a way to trick the water. Night swims are high on my list of suggestions though. The water is pleasantly warm everywhere and washes away any edges a day might have had.

Over all these were probably the most relaxed three days I've had in Thailand. Taking it moment by moment, eating some of the most delicious food and hanging out with great people is the recipe for success. Add a beautiful island to the list and nothing can go wrong. I am a scooter pro now and I had the least stomach trouble of the trip on Koh Lanta. To round everything off we headed to the animal welfare shelter, where guests can get a tour of the facilities, cuddle kittens and puppies and take the dogs for a walk. We didnt have enough time for the puppies, but the center is impressive. It sterilizes the animals, heals them and works on finding new homes for them all over the world. Definitely a great way to end our stay on Koh Lanta before taking the one hour ferry to Ko Phi Phi.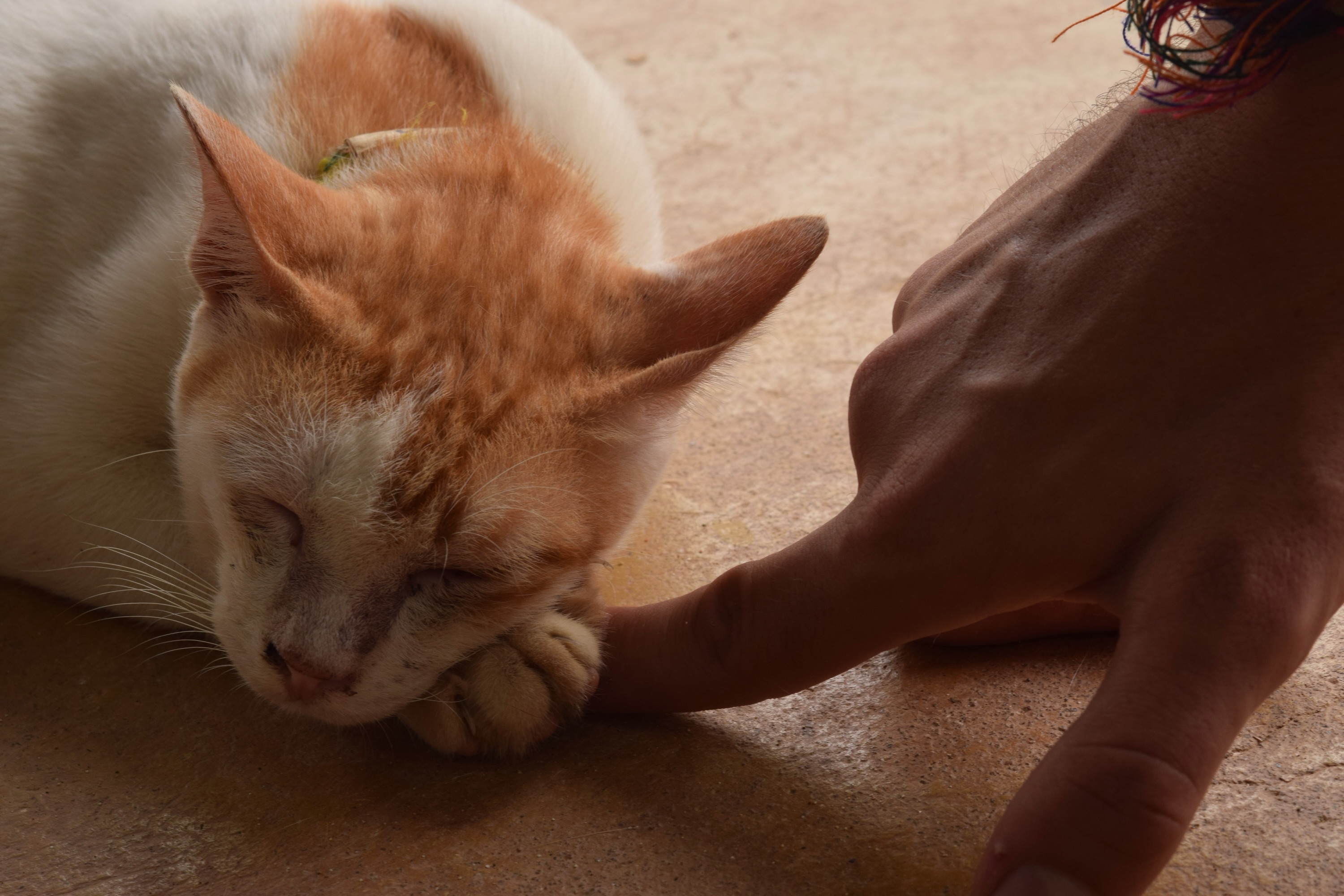 Koh Phi Phi's world is completely different. The beach is packed with bars, the streets jammed with tourists and free shot offers. It is a party island and the dorm room is filled with sleepy night actives until the sun sets and the bars fill up. We got sucked in yesterday and I wouldn't have missed it. On top of my stomach aches the hangover was quite devilish though, and since Tim is taking antibiotics now, the party will have to roar without us tonight. At least we will be fit for a day of snorkeling and boat touring with Mike and his sister tomorrow.