Meeting fellow backpackers is never a bad thing. Especially when you've come to a foreign country with little more than a vague geographical understanding and definitely none whatsoever of worthwhile activities. Talking to Els and Bruno set us off on our path with the destination 'jungle'. This had a day long bus ride in store for us which I believe was the one on which Tod jumped out at a stop to get us food and returned with friend noodles in a plastic bag but no cutlery, chopsticks or even napkins. Win! We also rode one stop too far which meant paying for a taxi to take us back out of Sandakan and towards Sepilok, close to which the recommended hostel was located. It was a good recommendation, too. Priced reasonably, Paganakan Dii is a wooden themed hostel off the shoot with huge dorm rooms and decent food. While the presence of mainly couples made it hard to meet people, it meant that we had a whole twelve bed dorm room to ourselves. It was situated on stilts and reminded a little of a tree house, with wooden furniture (beds and a sort of trunk) and a narrow balcony overlooking the trees where Tod enjoyed playing guitar. It was perfect to relax for a day, read our book, play some music and overall just do very little. We did take a van out to see Sepilok, a orangutan rehabilitation centre which focuses mainly on reintroducing orphans into the wild, by gradually teaching them how to fend for themselves. It is a very touristy place, but also magnificent. Orangutans are the coolest of apes. It was mesmerizing watching them swing from rope to rope, branch to branch, dangling off the feet or hands. When backtracking the path from the nursery later we also got unexpectedly close to one who appeared on the path and chilled there for a little bit. However, my personal unexpected highlight weren't the apes, but a gorgeous super fluffy caterpillar. I could have watched it forever.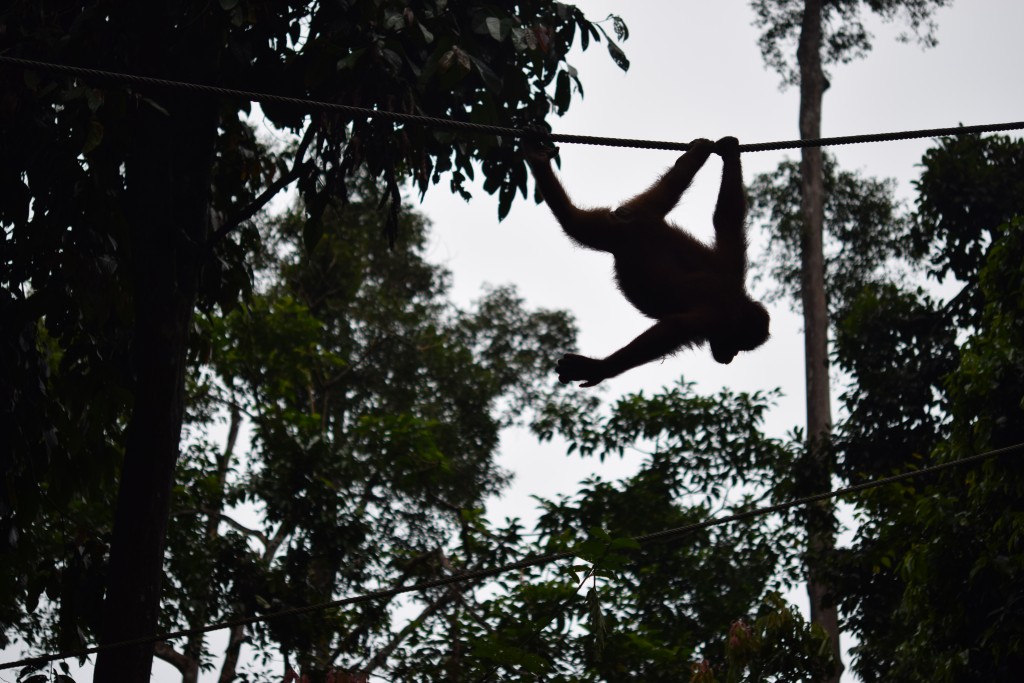 At Paganakan Dii we booked the river cruise that Els had suggested. It was definitely our biggest spenditure and not really one for tours or packages, it took the backpackers recommending it for me to be convinced. We stayed in a small dorm in a lodge again with gorgeous wooden beds and this time many people to meet like the lovely Hanna and Markus from Sweden and Philip from Germany. The package included numerous afternoon and morning cruises down the Kinabatang river, as well as a trek through the jungle. We saw an array of macaques, hornbills, eagles, king fishers as well as the funny looking proboscis monkeys. What I enjoyed most about going down the river was the fog in the early mornings. It was enjoyable to float down the river into a white wall with little birds soaring above the water surface all around. Other than that the elephants had already moved on and my high hopes of seeing a crocodile were idled by the high amount of water due to rain. Our bottoms also got pretty sore after a good while on the boat so we were usually rather happy to return to the lodge at some point, where Tod and I got to test our magic trick abilities for the first time.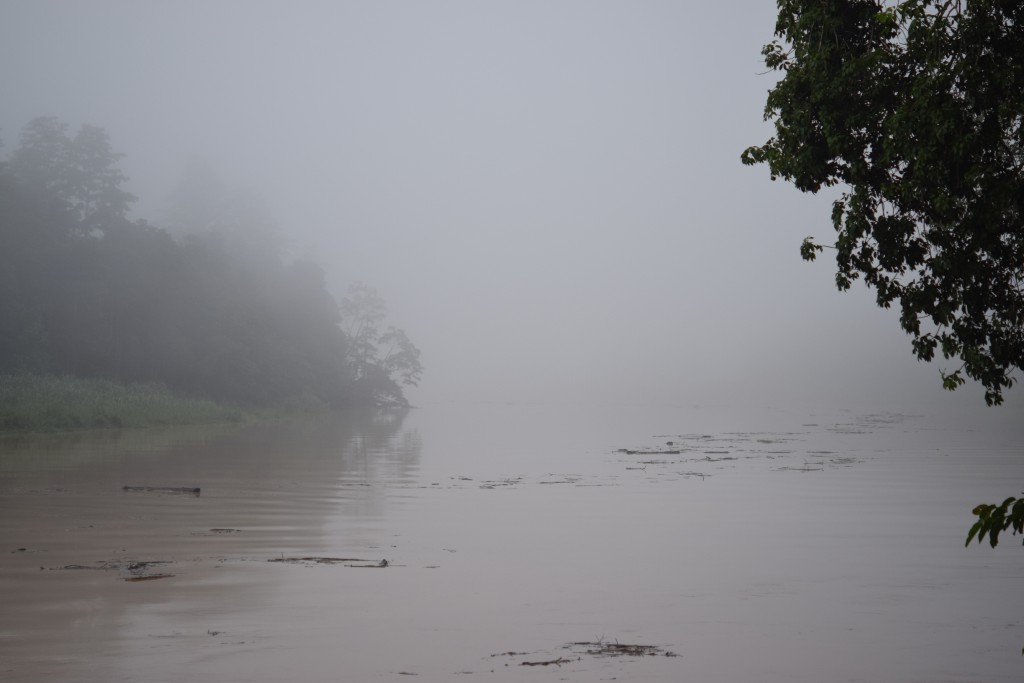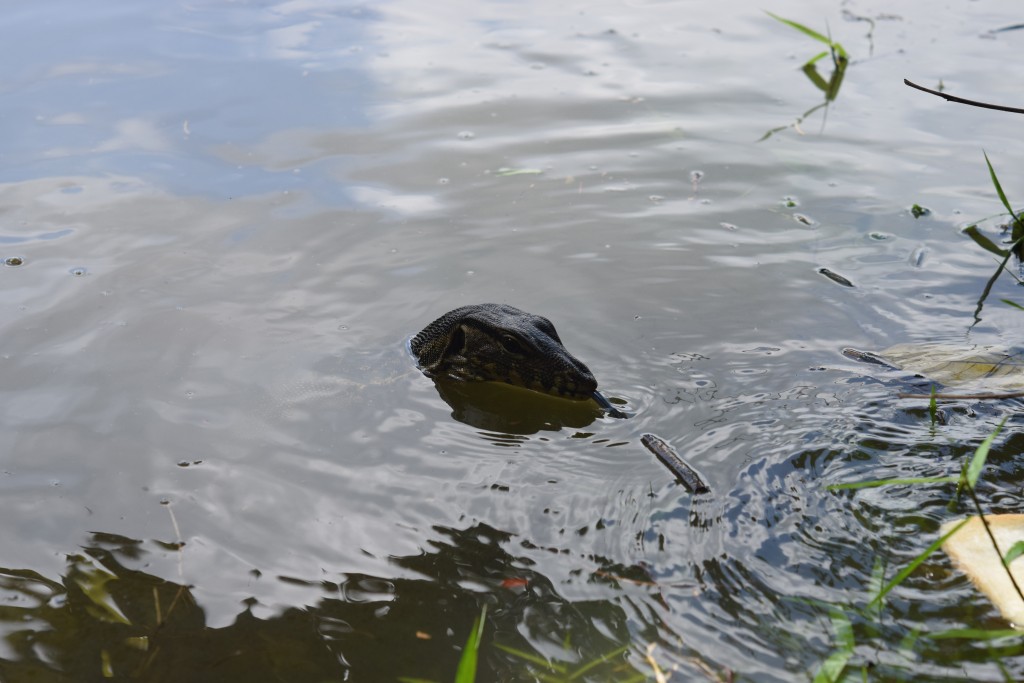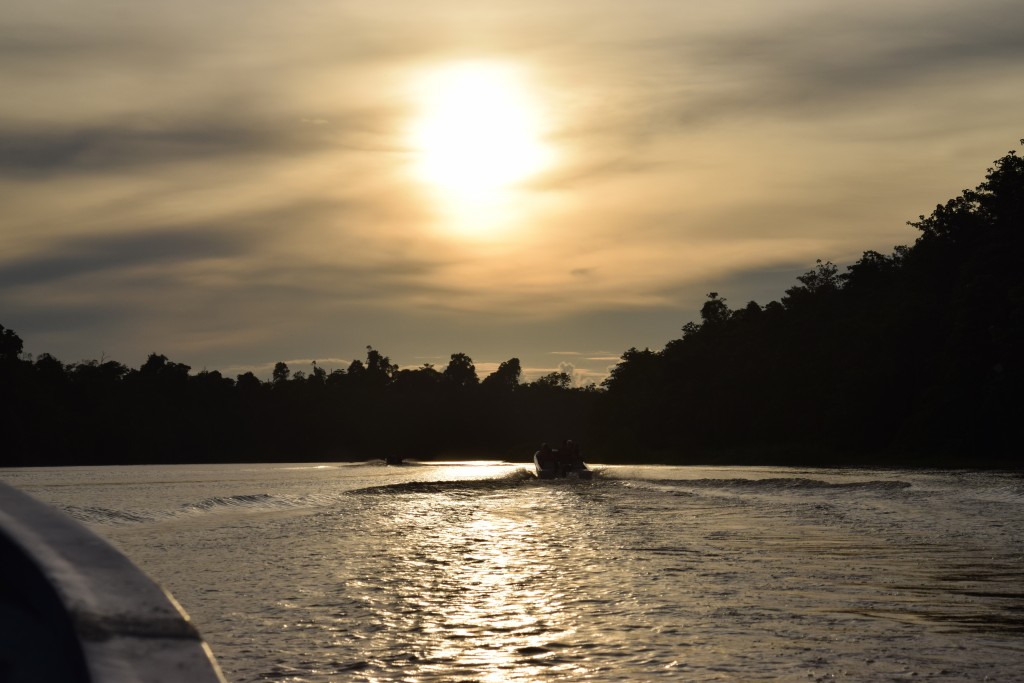 The jungle trek was also nice. We didn't 'see' much out of the ordinary except for a busy wood pecker and a monitor lizard who swam concerningly close to us to catch small fish. Other than that it was just nice to trudge through the deep mud in our yellow gum boots and be pestered by mozzies mainly when we stood still. Sadly sometimes we did have to stand still, like when Tod's shirt got caught in a particularly thorny branch. The actually hightlight, however, was the night time cruise. For one, it was just nice. Being on the water is more enjoyable when it doesn't have the muddy colour of coffee with milk. However, we did see something pretty awesome. It wasn't a full grown croc, but I was still satisfied. From many meters away our guide spotted a little baby crocodile by the shore, which we got close enough to to inspect it. I was over the moon. A wild baby crocodile, how cool!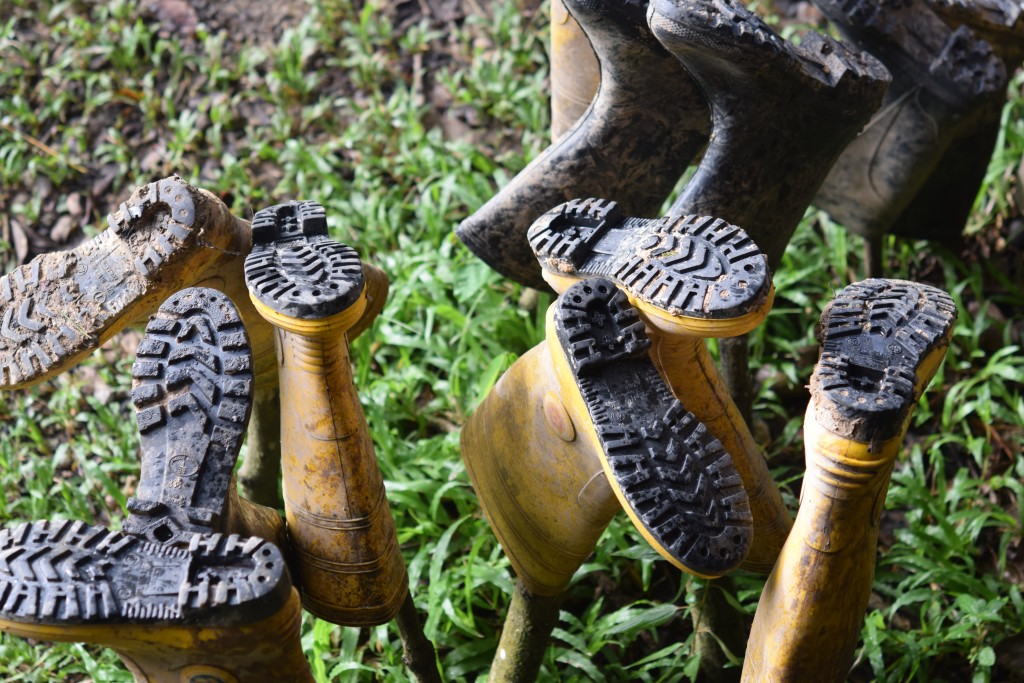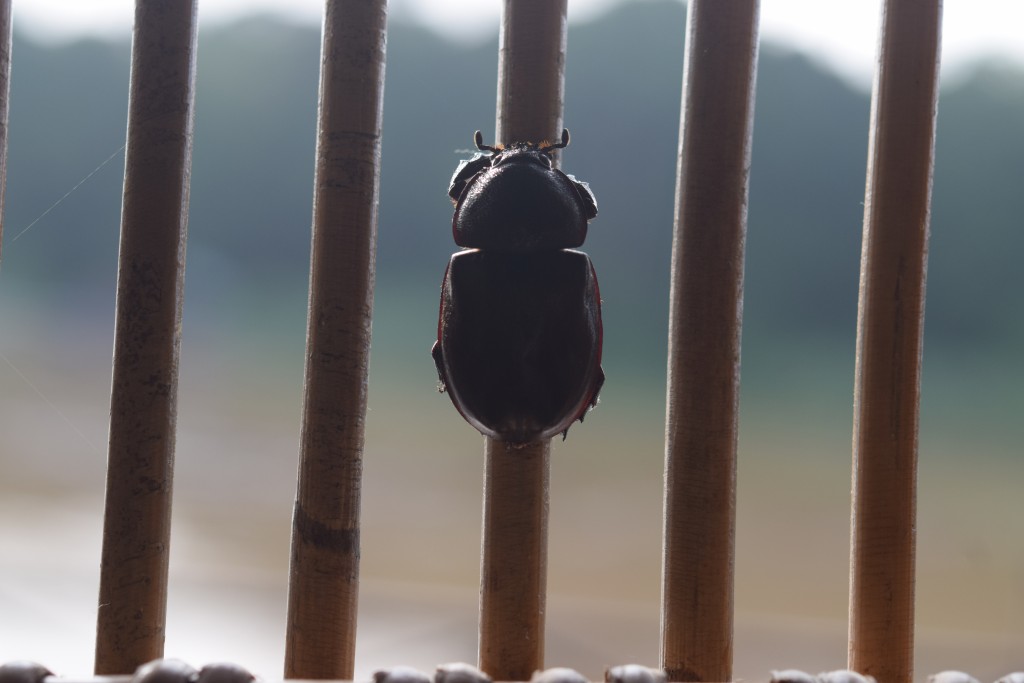 There is not much else to say about our time there, except that I almost sat down on a gigantic beetle, and that hanging around our new friends was a lot of fun. During one of the more boring cruises I suddenly began feeling the urge to write and came up with a sort of poem, and when I read it to Hanna and Markus I got really positive feedback. I think it was the first time someone who wasn't obligated to say nice things about my writing was genuinely (pretty sure it was genuine) interested or even impressed by something I'd written. It felt pretty damn good. So, to get me off my high horse my body decided to seriously dislike the, at first promising looking, food. I noticed during breakfast how I wasn't happy with what I was consuming and by dinner, I had lost most of my appetite. I think I got maybe a couple of hours of sleep before I had to move my nightly camp to the bathroom. I lost fluid rapidly, and every time I tried helping myself with imodium it came right back up. Tod, once he noticed I wasn't staying in my bed for long durations of time, became my personal hero of the night and took care of me like a real trooper. When I was finally able to leave the mosquito infested and not air conditioned bathroom for long enough to give sleep a try, he held me in an upright position because laying down sent me right back to the bathroom. I couldn't be more grateful (neither could my family, they each thanked him in a way that you would have thought he saved my life).
My parents also did their part from afar (it was day time for them), by investigating my symptoms and helping me rule out dengue and malaria. It would all have been half as dramatical if there wasn't the morning cruise at 5 something which we, needless to say, skipped, then a two hour bus ride to the airport and then a flight back to Kota Kinabalu. I kept having moments in which I began feeling perky, even singing, before feeling like I wanted to crawl into a hole again and slowly die there. Yeah, it's a little dramatic, but we did go straight to sleep once we reached the hostel in KK. At least I went straight to sleep. Tod went out to grab us food and drinks first. Have I mentioned he's the most caring of all people? Especially considering that while he didn't have it as bad as me, he wasn't feeling at his best, and it took both of us a few days to recover to a point that we actually wanted to go out and do things. It resulted in three days of nothing in Kota Bharu and boy, they felt good.